Suunto (.SDF) - Google Earth (.KML) GPS Conversion Program
Suunto .SDF files have a wealth of data from your outings.
Google Earth can view the world in 3-D.
See your Suunto GPS Track & Memory Points with all associated data, organized into your Google Earth places.
Create Placemarks in Google Earth and upload them to your Suunto GPS.
| | | |
| --- | --- | --- |
| | Supports Google Earth Version 4 Timeslider feature! | |
Hiking Cumberland National Seashore: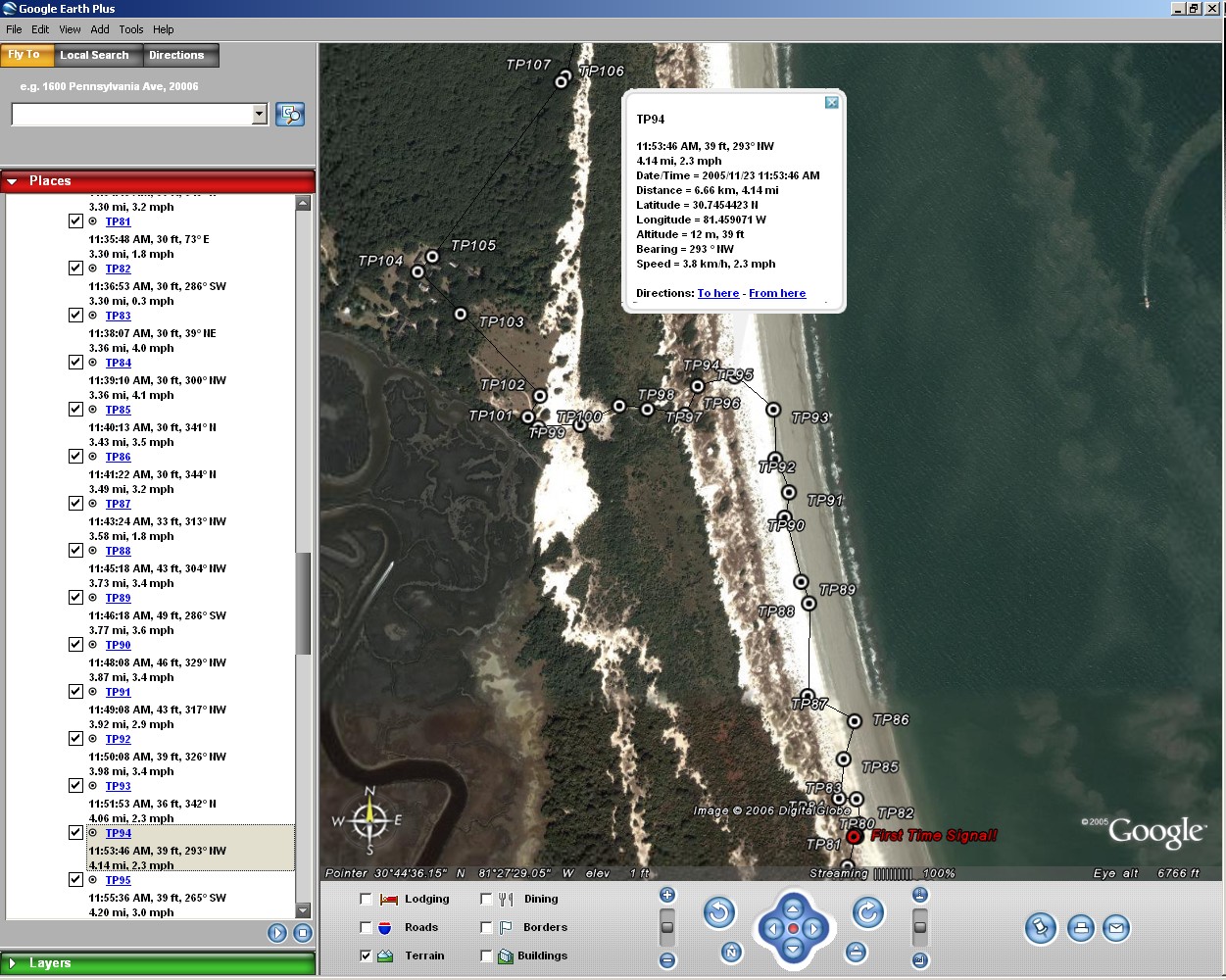 ---
Hiking in the Tucson Mountains: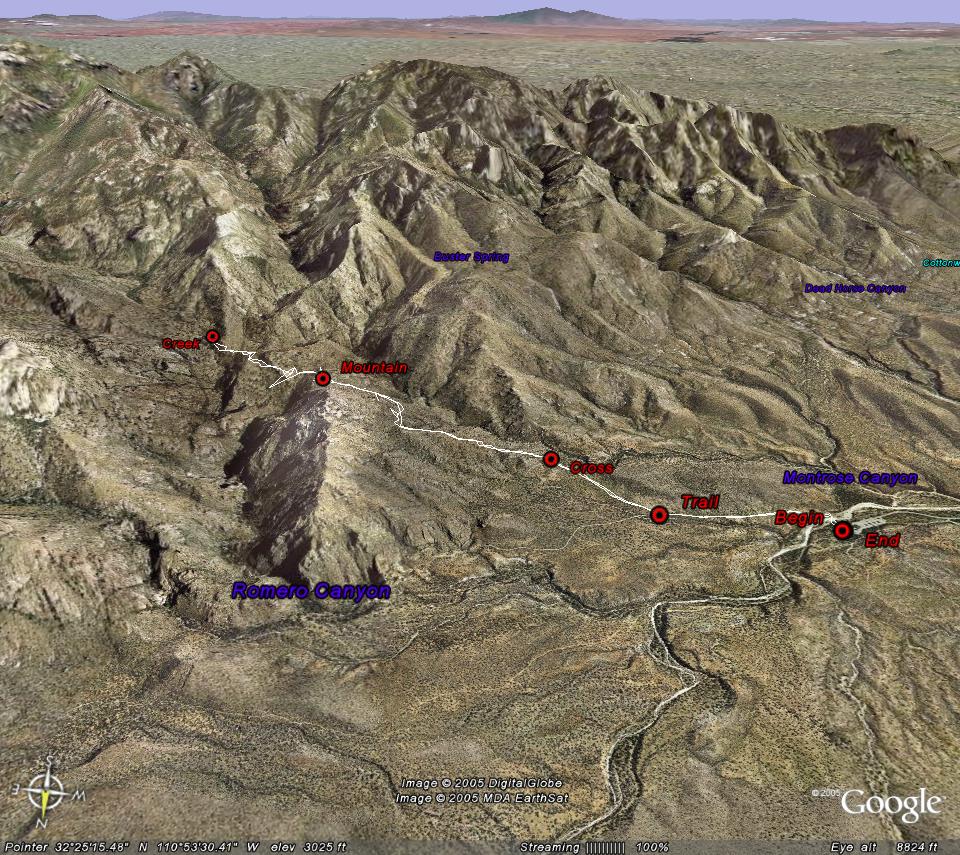 ---